The Studio 6AM Story
Supporting Small Businesses and Non-Profits Succeed Online
Born from a unique fusion of extensive strategy experience, a burning passion for creativity, and a relentless curiosity for problem solving and everything tech.
Studio 6AM provides top notch, one-stop-shop web design and digital marketing solutions that accelerate connections and grow audiences. Big firm results without the big firm cost.
I'm big on supporting local small businesses and non-profits in Durham Region, cause I know first-hand the incredible value they bring to our community. My service offering focuses on:
Oshawa Web Design and Digital Marketing
Whitby Web Design and Digital Marketing
Clarington Web Design and Digital Marketing
Ajax Web Design and Digital Marketing
Pickering Web Design and Digital Marketing
Port Perry Web Design and Digital Marketing
Uxbridge Web Design and Digital Marketing
Whether your a small business looking to grow your brand awareness and generate more leads, or a non-profit organization seeking to reach a broader stakeholder base and increase donations, consider Studio 6AM  your powerhouse website partner – I got your back!
Request A Free Quote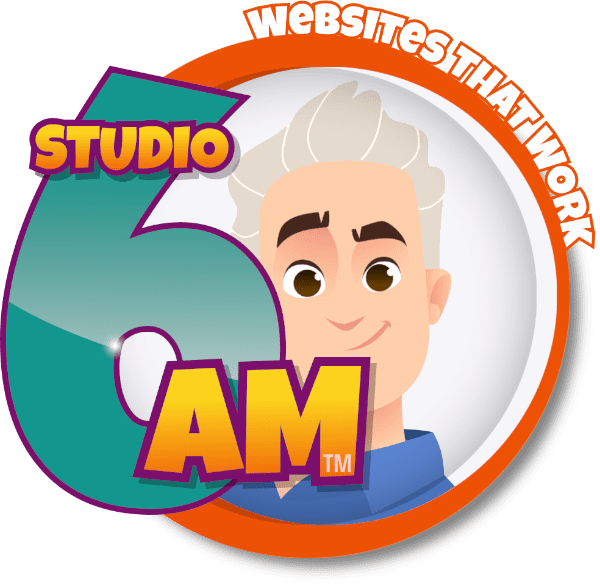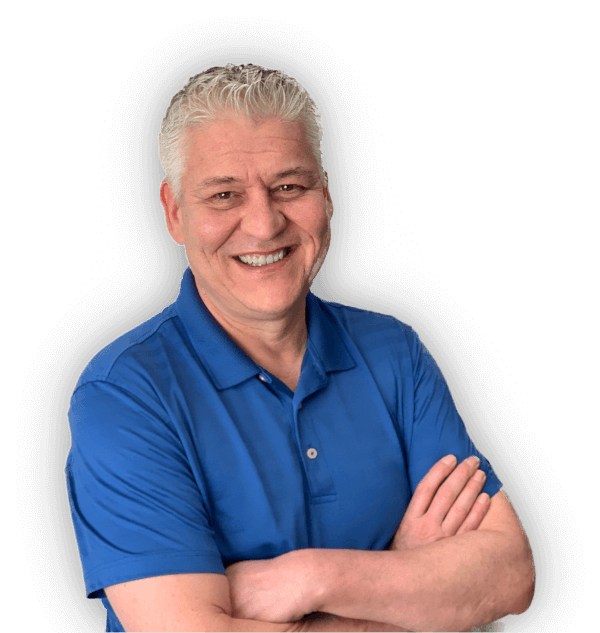 Passionate Creative.
Skilled Developer.
Relentless Curiousitive.
Technical Problem Solver.
Experienced Strategist.
WordPress Consultant.
Meet the dude behind the design.
I don't measure my success by the size of my bankroll. I measure it by the sheer magnitude of joy I get from creative design and harnessing that passion to help others achieve their dreams. 
I'd love to partner with you to bring your vision to life! – Lee
About Me
I am a builder. I love the challenge of starting from scratch and transforming visions into reality.  I've done it all my life.
18+ years as a successful CEO has nurtured my strong business acumen and reinforced the need for 'the right' strategies to achieve goals. A lifetime as a creative has, time and time again, shown me the power of expression to inspire people, create connections and move mountains.
Its my personal mission to help others achieve their vision by fusing the emotional inspiration of design with the power of technology. I'll know I've nailed it when clients look back on their successful journey and can confidently say I helped them along the way.
I'm up and at it before the crack of dawn each and every day – its not called Studio 9AM afterall 🙂  Why?  Simple. I love what I do!
Get my passion, experience and talents working for you!
Website Design and Development (12+ years)

Custom Coding & Intergrations (10+ years)

Business Strategy (18+ Years)

Communications and Marketing (15+ Years)

Graphic Design – (12+ years)

Analytics and Evaluation (15+ Years)
Common Questions.
Clear Answers...
...hopefully! 🙂
Why would I pay for a website, when I can create my own for little to no cost on Wix, Squarespace, etc.?
I'm glad you asked! If you have the desire, time and technical know-how to create an awesome website with effective integrated marketing channels, I say - fill your boots! You'd only pay for development when you believe there is added value.  When you hire a quality website developer, you are leveraging ready-set expertise to provide a solution that swiftly supports your goals, minimizes your risk and reduces your headaches. If you're actually reading this FAQ, I assume you have other fish to fry 😉
Do your homework before making a decision.  In my opinion, there are some important considerations to be noodled before going the "do-it-yourself-website-builder" route.  These include notable restrictions that can limit your functionality and return potential, result in surprise hits to your pocketbook, and consume your valuable time. On the flip-side, a Studio 6AM website has no hidden costs, is 100% customizable, non-propriety and limited only by the extent of your imagination. The best part is I take care of everything for you!
Feel free to give me a call if you'd like to chat about the ins and outs and Join 6AM Nation to get free website marketing tips and tricks delivered right to your inbox!  No hassle, no fuss and jam-packed with helpful tools courtesy of your friendly neighbourhood web designer 🙂
How much does a new website cost?
Simple question. Ummm ... not so simple answer.
  Your investment will depend on your particular needs and the scope of services you choose.  Its important to think in terms of investment as opposed to cost.  It will take a bit of time, but you should definitely expect to see returns!
For a definitive answer tailored to your needs, please Request A Free Quote or send me an email at lee@studio6am.com.  You will be guided through a simple online form that will assist to clarify your requirements and provide me with the information needed to give you an accurate, no obligation quote.  Easy-Peasy.
What are my payment options?
Studio 6AM offers a variety of payment options to assist in your budgeting, varying from a one-time up-front payment to automated monthly payments.
Cheques, Interac eTransfers, and Stripe (including Credit Card) payments are all accepted.
How long does it take to build a new website?
Projects are typically completed within 4 weeks. Turnaround times vary depending on complexity, required functionality and content development.
In my experience, the most frequent bottleneck occurs at the stage of clients providing final copy (site content) for inclusion.  This can be avoided by forwarding all copy prior to development being undertaken.  A good place to start is adopting content from current marketing materials you have.
What platform do you use and how secure is a Studio 6AM website?
All projects are developed on the WordPress Platform.  Over 30% of all websites on the internet are created with WordPress.  Why? It is powerful, highly customizable, trusted and supported by thousands of developers globally.  This ensures the platform stays current, secure and well supported, meaning clients don't get left high and dry and can scale effectively.
Studio 6AM's Protect and Prosper Plans offer additional assurance and include options for ongoing security monitoring, maintenance updates, data protection and disaster recovery.
Security and privacy are of the utmost importance to Studio 6AM. All projects are developed adhering to best practices in security, privacy and performance. I only use premium (purchased) themes and plugins meaning they are supported by reputable developers and provide leading-edge functionality without compromising security - at no additional cost to my clients.
Who writes the copy content for my website?
Oh boy...first take a deep breath.  Typically you!  Not only are you the subject matter expert on your business, more importantly you are the passionate drive behind it meaning your message will be most authentic and impactful coming from you.  I will assist by ensuring alignment of your archetype voice (the tone and style of how you wish to come across to your audience) with your digital strategy goals.
If the thought of this absolutely terrifies you or makes you mentally gag, no worries.  I have a copywriter on who can nail it for us.
Who manages the website once it goes live?
Your choice.  There are multiple options available to suit your needs ranging from self-management to full Studio 6AM support.  As Durham Region's one-stop-shop for everything websites, I highly recommend a Studio 6AM Protect and Prosper Plan.  This is a valuable, affordable and comprehensive way to ensure your site remains safe, relevant and maximizing its potential.
In any event, you can count on Studio 6AM as your full service website partner and I'll never leave you high and dry - I got your back!
Studio 6AM is new to the scene. What experience do you have in web development?
Studio 6AM may be the new kid on the block, but I've been on the web-design/digital marketing scene for quite some time.
I have over 18+ years of  business strategy, communications and marketing experience.  I have 12+ years of web design & development experience and I previously owned and operated a successful web design studio in the years B.K. (before kids).
Is Studio 6AM a one-person show (a.k.a. be honest Lee, is this your side hustle)?
Double Nope! This is my full-time gig and life passion. Although Studio 6AM is a sole-proprietorship, all of my services are backed by a trustworthy team of networked professionals supporting technical infrastructure, social media advertising, digital marketing, and software development.
You get personalized, one-point-of-contact concierge services combined with a team of subject matter experts to support your success.  Best of all worlds!
Why do you focus on supporting small business and non-profits?
Unlike larger companies, small businesses and non-profits typically do not have the in-house team resources required to maximize the leverage of our online world.  As a small business owner myself, I believe Studio 6AM can add the greatest value to this market, so this is where I choose to focus my expertise and support - its a values thing for me, and helps me sleep better at night.
Do you provide services beyond Durham Region?
Yes.  My focus on supporting Durham Region local small businesses and non-profits is not exclusive of other potential clients where we agree I could add value and your venture is something I could easily get behind.
I leverage technology to manage every aspect of every project, and can support clients anywhere in the universe as long as they have an internet connection.
What's Your Next Webventure?

Let's Do It Together !
Drop me a line if you have any questions or comments ... or heck, just to say hello! Perhaps you could use some helpful tidbits of free web design or digital marketing advice, yes? I'm here to help and I'd love to hear from you!