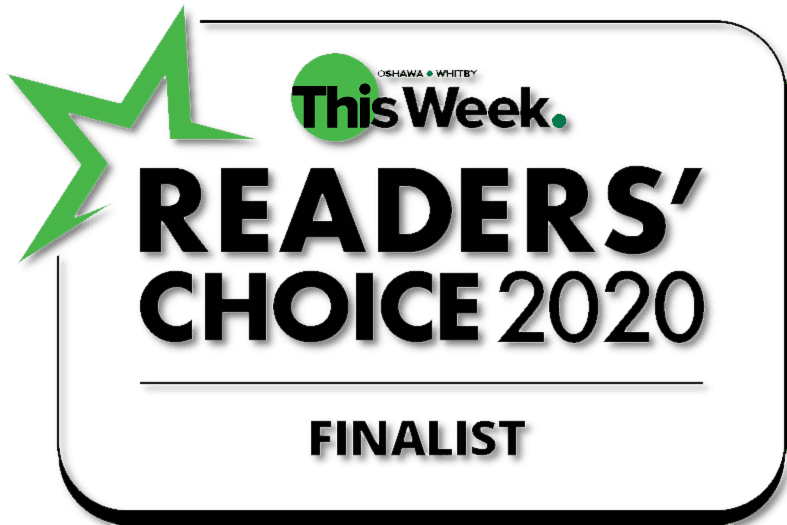 Websites That Work for Your Small Business!
Studio 6AM is proud to have been voted as a finalist in the 2020 Readers' Choice Awards for Best Web Design Services.  Not top spot, but not bad for a start up! Its a solid testament from satisfied clients as to Studio 6AM's quality of service and level of support.
You dream it, I'll make it work! Contact me to discuss your needs.
Durham Region's
Premiere

Provider of Websites That Work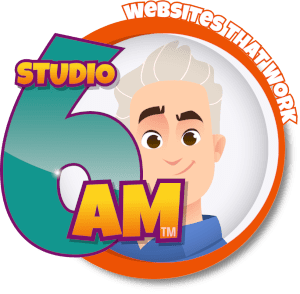 Inspire. Engage. Accelerate!
Web analytics are important, but the true
power
lies in forging connections with the people behind the numbers.  My free 
Online Success Blueprint™
shows you how by harnessing the full potential of your website. Inspire, Engage, Accelerate!
Enter your email to immediately download my Online Success Blueprint™ and start harnessing the full marketing and audience building potential of your website. Inspire, Engage, Accelerate!
You're In Good Great Hands…
All your website needs in one place. Always premium. Surprisingly affordable.
All-In-One Websites
Your one-stop-shop for everything websites. Design, development, SEO, marketing automation and hosting – all in one place! Easy Peasy.

Audience Building
Leverage the power of social media and content marketing. Nurture your relationships, drive website traffic and Build an Army of Advocates for your brand!

Digital Strategy
Know your audience, define your goals and plan your path to a fruitful Return on Investment. Give yourself the gift of  Focus and Direction for your online marketing.

Protect & Prosper Plans
Proactively keep your website optimized and secure. Monitor your digital marketing effectiveness. Rest easy knowing your website is Secure and Humming!
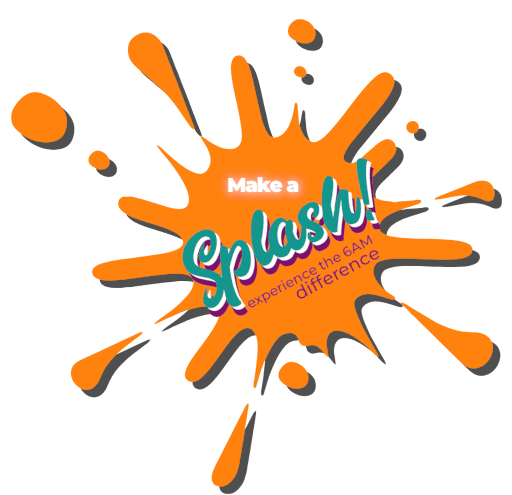 I don't just build websites, I build relationships. My personalized end-to-end website services are designed to grow your brand awareness, foster audience loyalty and accelerate your success.
My suite of services are designed for performance and user experience excellence, specializing in top-notch web design solutions for businesses and non-profits in Durham Region. Studio 6AM's "5-Pillar" approach to every website development:
Professionally Creative
Polished and captivating design to grab and hold attention.
Responsive Design
Mobile first approach. High performing on all devices and major browsers for quick, easy and intuitive use.
Focus on Accessibility
Foster inclusion, reach new audiences, and ensure regulated and best practice compliance.
Focus on Results
Ensure the "right" functionality is integrated to best achieve your goals.
Focus on Privacy
Ensure consumer protection and regulatory compliance to build audience trust and minimize your risk.
"Lee's creativity and technical know-how are bar none. He provided me with a website solution that enhances my existing marketing tools and captures my unique brand. The site is fast, beautifully designed and works magic behind the scenes. Can't wait to watch the traffic grow!"
"Lee is an exceptional designer who demonstrates a high level of business savvy, personal integrity and commitment. He is strategic and pragmatic in his approach and can always be counted on to provide sound business advice."
"Lee really knows his stuff and is a great problem solver. He did all the heavy lifting on my project from beginning to end and everything in between! I'd highly recommend him as a trustworthy and reliable website partner."
What's Your Next Webventure?

Let's Do It Together !
Drop me a line if you have any questions or comments ... or heck, just to say hello! Perhaps you could use some helpful tidbits of free web design or digital marketing advice, yes? I'm here to help and I'd love to hear from you!